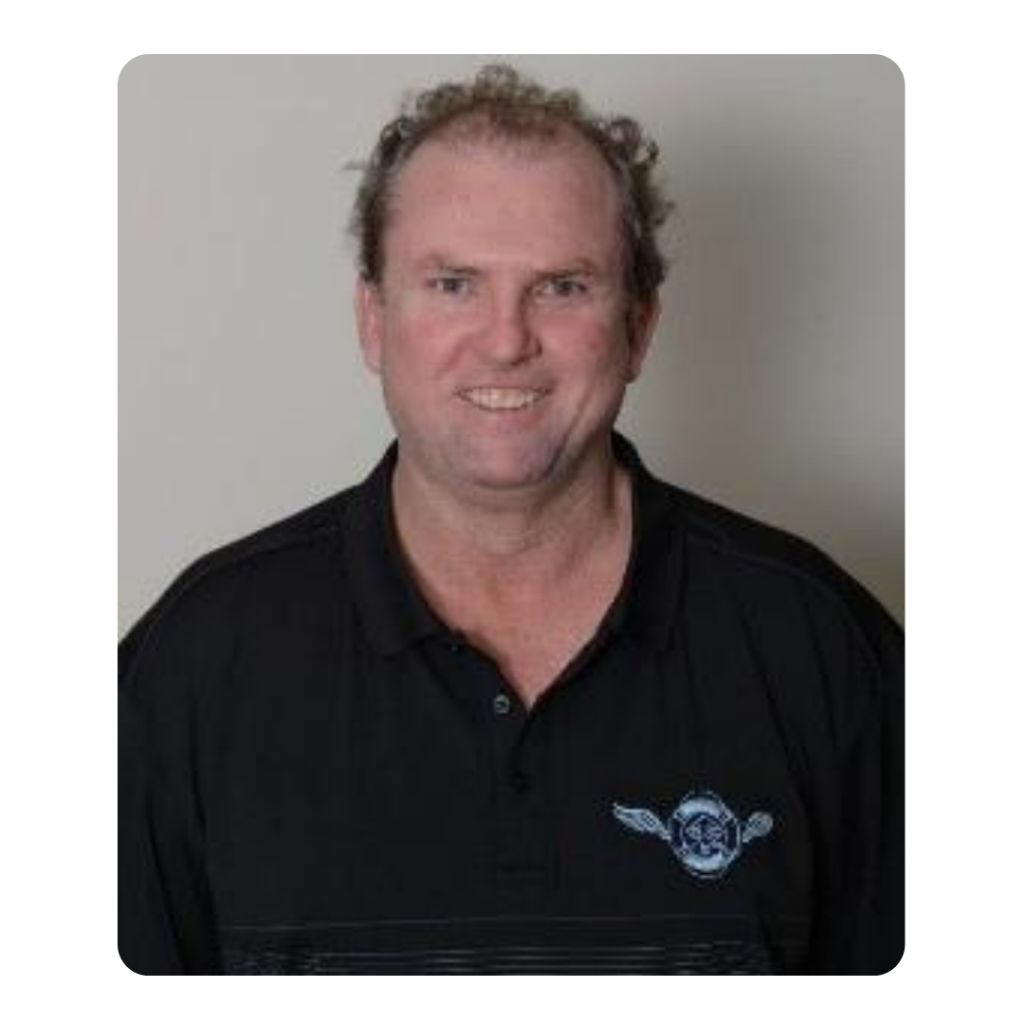 Rodney J. McDonagh
Life Member 2006, Bronze Medallion 14th April 1981 #NS5876765
Rod McDonagh – SWRSLSC – Life Member Interview
Rod's distinguished career in Surf Life Saving began when he joined Cape Hawke SLSC in 1979. After obtaining his Bronze Medallion in 1981 he served continuously in many positions at his club including Club Captain and Competition Captain. He also competed in all disciplines during this time including IRB Competition, in what was to later become a special interest to him. During this period he became involved with the Lower North Coast Branch and served as a member of the Finance Committee and chaired the Competition Committee among others.
Work took Rod further north but he wasn't lost to Surf Life Saving, becoming a member of South West Rocks SLSC. He enthusiastically embraced his new club, taking on the role of IRB Captain (1996/97) and was then elected President in 1997 and still holds this office today, 23 years on. Rod continued working at a Branch Level and was elected Mid North Coast Branch President in 2011. His dedication to all Mid North Coast clubs and his willingness to engage with all stakeholders has made him a valued member of the community.
One of Rod's specialties is carnival competition having overseen many successful SLSNSW Country Championships, SLSNSW IRB Championships and SLSA IRB Championships. He has also been taken on the role of MNC Team Manager and NSW Country Team Manager on numerous occasions.
Between 1990 and 2019, Rod has officiated at 12 World Life Saving Championships including roles as a Starter and Deputy Referee. He was acknowledged for his efforts with the International Lifesaving Federation Platinum Medal presented to him at Rescue 2016 in The Netherlands.
Rod is a Life Member of the SWRSLSC, SLSMNC and SLSNSW and has made a sustained and lasting impact on Surf Life Saving on the Mid North Coast.