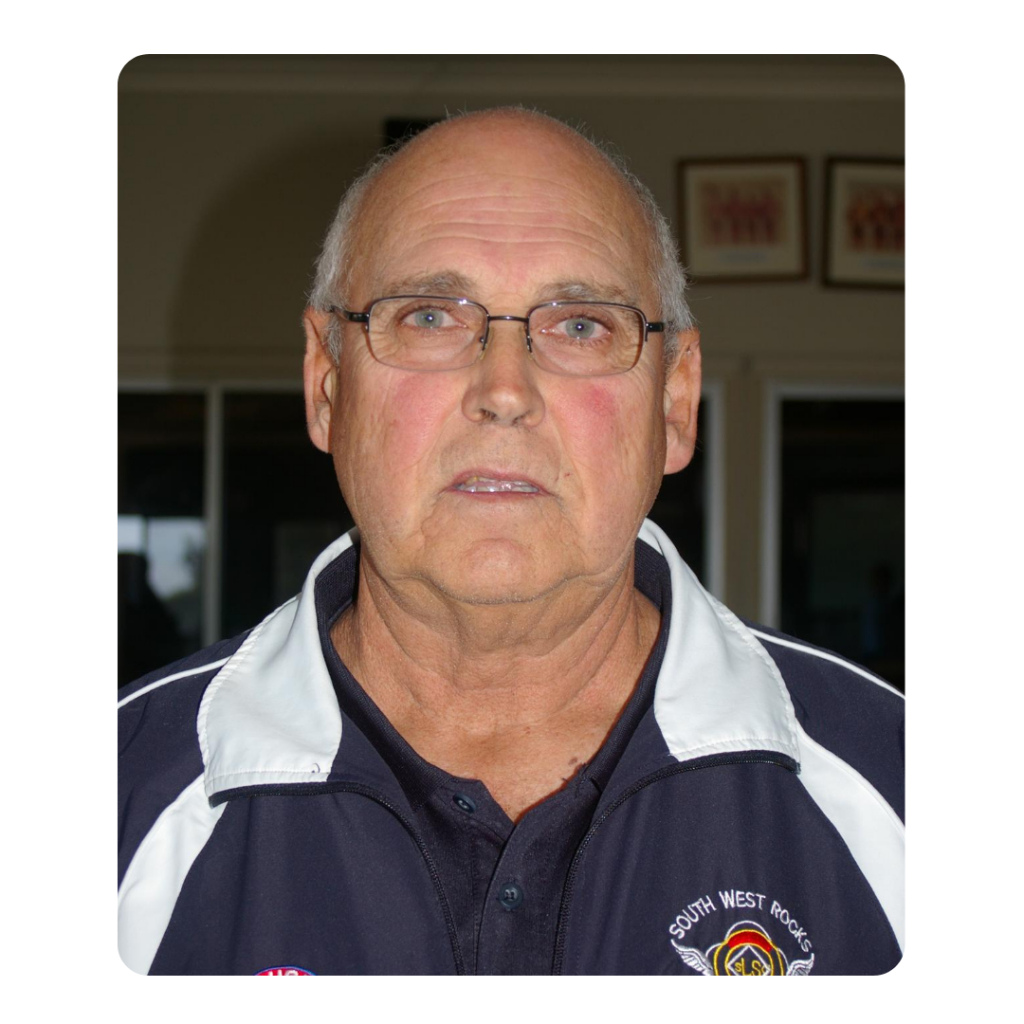 Bruce M. Caldwell
Life Member 1979, Life Governor 2007, Bronze Medallion 28th November 1964 #NS5465038
Bruce Caldwell – SWRSLSC – Life Member Interview
Bruce gained his Bronze Medallion on the 28th November 1964, which was the start of a lifelong involvement in the SWRSLSC. He held many committee positions including Club Captain 1976-81, Treasurer 1970-74 and 1985-1988, President 1982-85, Chief Instructor 1968 – 1970 and 1976 – 1987 and Registrar for 40 years from 1977 to 2017. He is the unofficial 'Club Historian' and is still involved in club activities and facilitates the Sunday morning Senior Point Score.
During his time as an active patrolling member, Bruce gained many awards, including: IRB Crew Certificate, Advanced Resuscitation Certificate, Silver Medallion – IRB Driver and was also a trainer and assessor of the awards that he held. He has represented the club in many MNC Branch Teams where he competed in Surf Events, R&R, March Pasts and Surf Boats. He has officiated at Branch, State and Australian carnivals for close to 50 years.
Bruce was awarded Life Membership of the SLSMNC Branch in 1995 and Life Member of SLSNSW in 2002. He was also presented the SLSA National President's Medal at the 2010 Australian Championships. Bruce has been awarded a 50 Year Long Service Award, 40 Year Officiating Service Certificate and 35 Year Assessing Service Certificate.